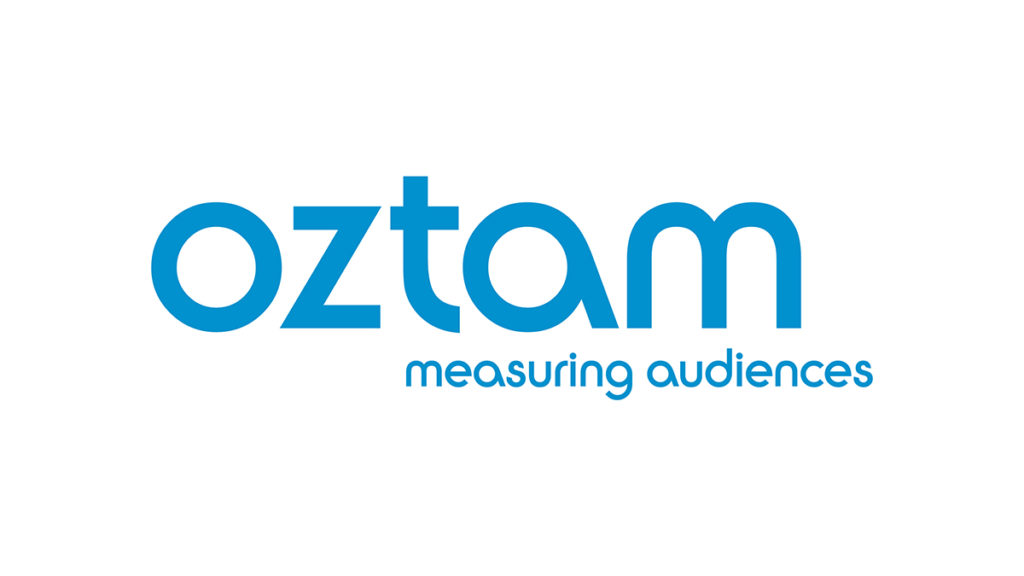 Last night's tv ratings data and audience measurement for free to air and subscription TV channels for Sunday 15 August 2021 using Oztam data.
Top 20 TV ratings for Free To Air programs
Sunday brings back Seven News to number one with 1,223,000 viewers. Beauty and the Geek rises to number three with 858,000 viewers. Australian Survivor also recently launched on Sunday, making it climb up to the fourth spot with 850,000 viewers. Farmer Wants a Wife remains on the top ten, this time at number five with 803,000 viewers. Innocent, with 647,000 viewers makes it to number eight and 60 minutes, with 515,000 viewers, to number ten.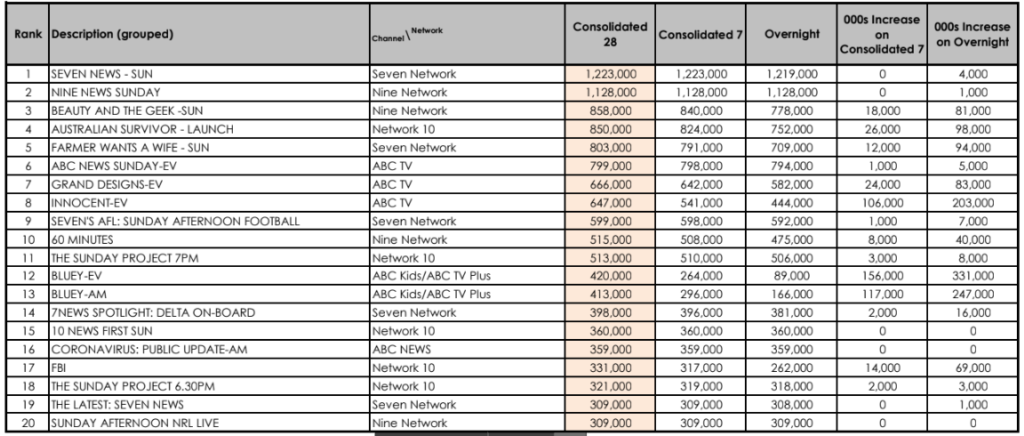 Top 20 TV ratings for Subscription TV programs
A usual for Sundays, Fox live shows take over, this time with all twenty spots. At number one is NRL: Broncos v West Tigers, with 255,000 subscribers tuning in. Sunday Ticket follows at number two with 235,000 viewers. AFL also makes it to the list, with the North Melbourne v Essendon match at number four and 199,000 viewers. Motorsport: Supercars Townsville: Race 19 also makes it to number nine with 143,000 subscribers.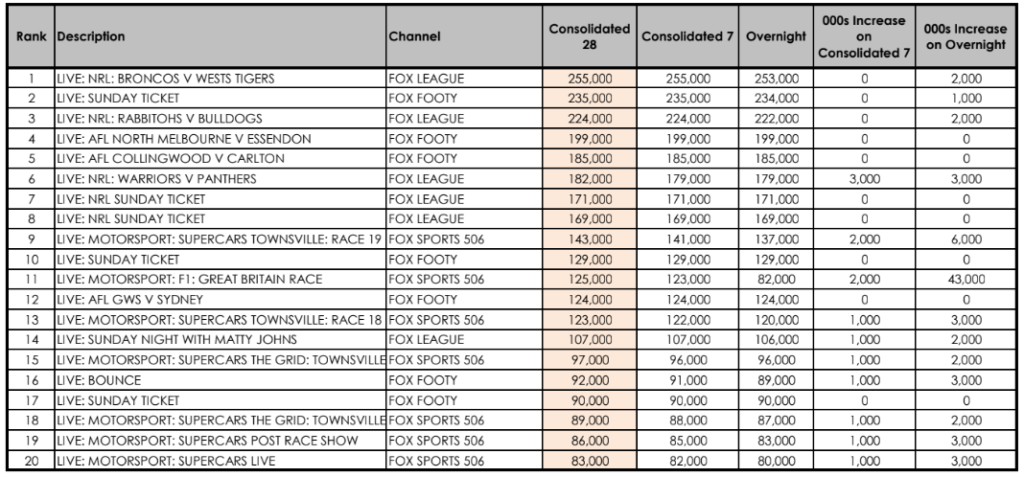 Where is this audience measurement ratings data obtained from?
This Oztam data obtains audience measurements across both free to air and pay-tv subscriptions. Subscription TV ratings are for national STV in both the Metropolitan and Regional areas, while FTA reports cover the Syndey, Melbourne, Brisbane, Adelaide, and Perth. The result is the latest tv ratings for top ratings for Australian television.