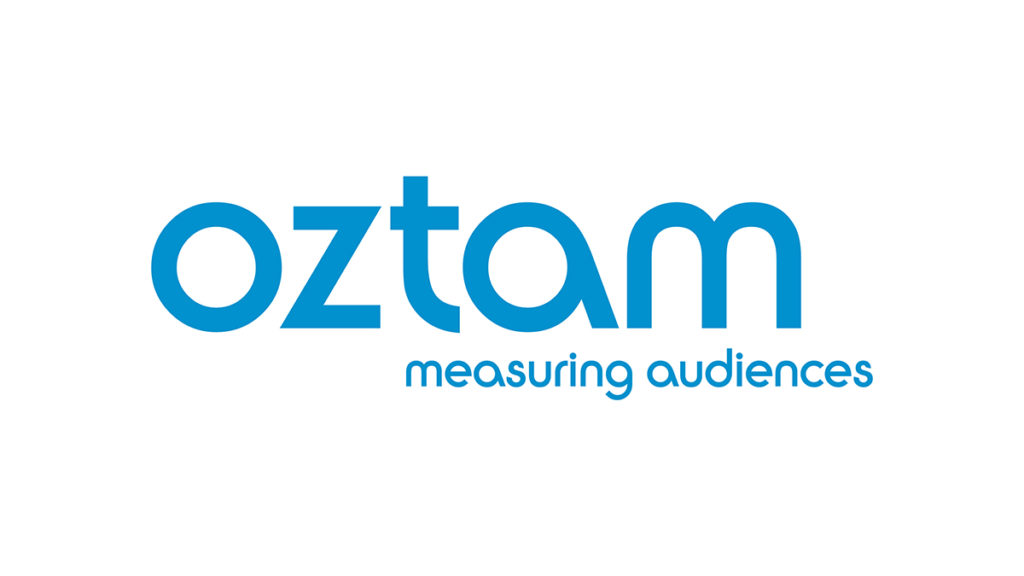 Last night's tv ratings data and audience measurement for free to air and subscription TV channels for Thursday 5 August 2021 using Oztam data.
Top 20 TV ratings for Free To Air programs
Thursday brings the same top four for free-to-air programs. A Current Affair steps up to number five, bringing 724,000 viewers. ABC News, with 695,000 viewers, takes the number six spot. Home and Away, previously at number nine, rises to number seven with 609,000 viewers. The Chase Australia, previously at eleven, makes it to number nine with 568,000 viewers. At number ten is the 2021 Wimbledon D10 with 559,000 viewers.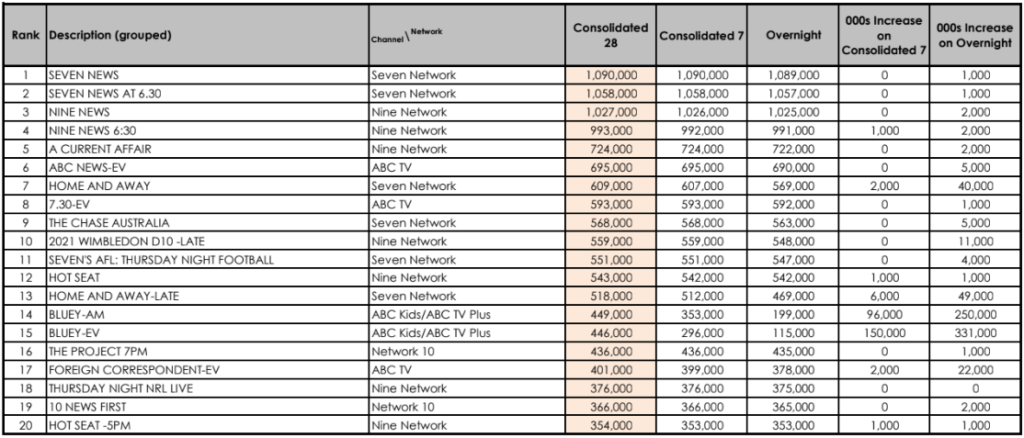 Top 20 TV ratings for Subscription TV programs
Subscription programs' top three are dominated by live Fox shows, with NRL: Sea Eagles v Raiders at number one and 180,000 fans tuning in. AFL Port Adelaide v Melbourne comes in at number two and 177,000 fans. Thursday Night Footy on Fox is at number three with 76,000 fans. The Bolt Report, previously at number four, falls one place down at number five. Credlin, previously at number three, falls to number eight, with 67,000 fans. NRL Pre Game Thursday closes the list at number ten and 59,000 fans.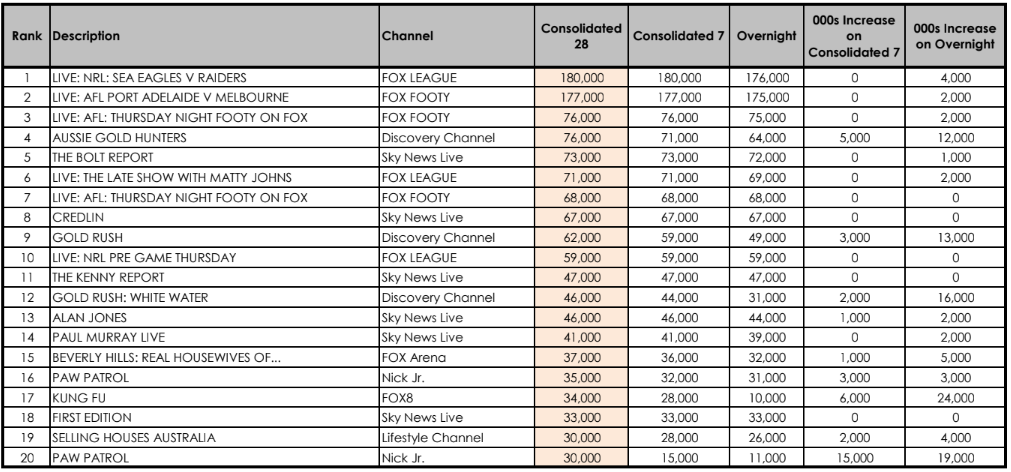 Where is this audience measurement ratings data obtained from?
This Oztam data obtains audience measurements across both free to air and pay tv subscriptions. This is across both metro and regional areas including capital cities Sydney, Brisbane, Melbourne, Perth, Adelaide, Canberra, Darwin and Hobart. The result is latest tv ratings for top ratings for Australian television.