The Warriors and Broncos face each other to kick off Super Saturday action, and it's a significant game for both teams. After going 2-0 to open the season, Brisbane showed indications of turning a corner, but they reverted to old patterns in a devastating loss to the Cowboys last week.
Following a 12-point setback to the Dragons and a two-point loss to the Titans, the Warriors have battled hard and the determination is undeniable. To be fair, the Warriors have drawn two of the lesser clubs in the Dragons and Tigers to open the season, while the Broncos and Titans are two opponents that most teams would anticipate to defeat.
How to watch Broncos vs Warriors
In Australia, Foxtel and Kayo Sports hold exclusive streaming rights to this live NRL match. Every NRL game from every round is aired in Australia via satellite by Fox Sports and its streaming companies Foxtel Now and Kayo Sports.

Sign up to Kayo's free trial offer!
Watch the best Live and On Demand action from some of Australia's most-watched sports. Stream NRL, AFL, Cricket, NBA, NFL, Football and more with Kayo's 14 day free trial now!
What time is the Broncos vs Warriors match?
If you want to stream the Broncos take on the Warriors, you can do so exclusively from 3 p.m. AEDT on April 2nd via one of the following sports streaming services.
| Game | Venue | Date/Time | Channel |
| --- | --- | --- | --- |
| Broncos vs Warriors | MDS | LIVE: Saturday, 2nd April 3pm AEDT | Foxtel / Kayo |
Broncos vs Warriors TV Channel and Live Stream
With a Kayo Sports 14-day free trial offer, you can watch League online for free. With this trial, you'll get access to the same Fox Footy (Fox Sports) and Nine broadcasts, which means you'll be able to watch every NRL game from every round (excluding the Grand Final). There is no lock-in contract or set-up charge with Kayo Sports, so you may cancel at any moment if you aren't utilising it.
Telstra subscribers can receive amazing deals on both Kayo Sports and Foxtel Now. On Basic ($15/month) and Premium ($25/month) plans, you may save $10 every month with the Telstra Kayo Offer. The Foxtel Now Telstra package includes a free month (with Fox Sports), so you'll just have to pay for the sports bundle after that.
Both of these packages are available as part of a 12-month commitment and feature live and on-demand access to every game from every round of the Toyota Premiership. Users of the NRL Live Pass can only watch NRL games on demand. Only Foxtel, Kayo, and Nine may broadcast live games.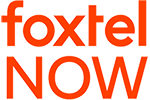 Stream TV Shows, Movies and Sports – Live and On Demand
Watch sports and entertainment with Foxtel Now's 10 day free trial and save $55 per month for 12 months on the Ultimate Bundle!