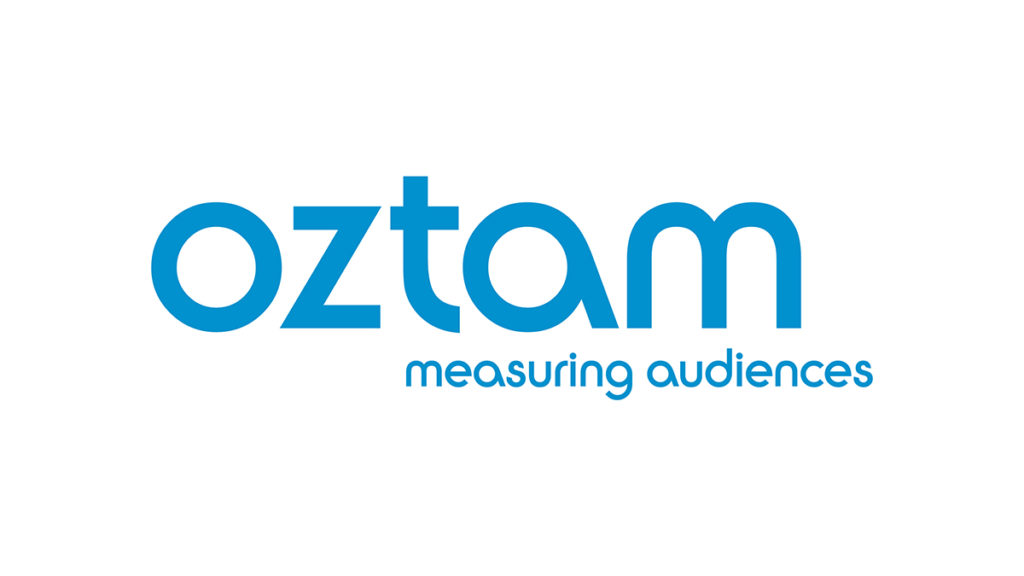 Last night's tv ratings data and audience measurement for free to air and subscription TV channels for Wednesday 22 September 2021 using Oztam data.
Top 20 TV ratings for Free To Air programs
Seven News reclaims the number one spot and is once again Australia's number one on Wednesday. Nine News also steps up one spot higher, at number three. The Block, Current Affair, ABC News and Home and Away remain present in the top ten. Meanwhile, Hard Quiz Season 6 makes it to number nine and RFDS at number ten.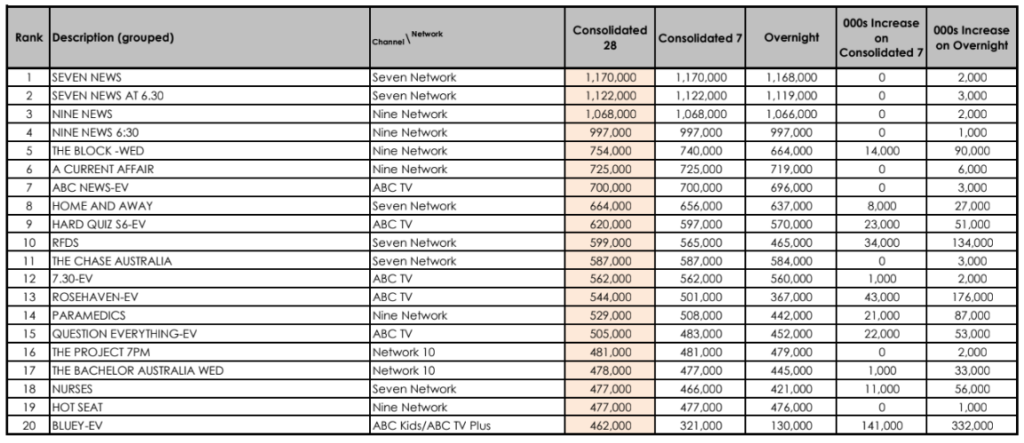 Top 20 TV ratings for Subscription TV programs
Bluey is again number one on subscription TV for Wednesday, proving that kids (or perhaps their parents) do make a difference. Paul Murray, The Bolt Report, Credlin, Alan Jones, AFL 360, Newsday, The Kenny Report, NRL 360 and Newsday continue to dominate the rest of the spots on the top ten, in the exact order.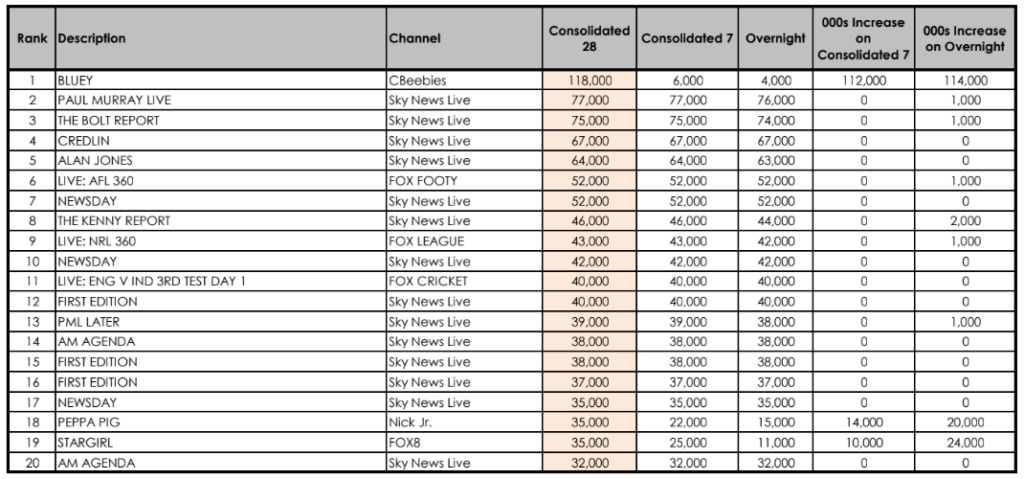 Where is this audience measurement ratings data obtained from?
This Oztam data obtains audience measurements across both free to air and pay-tv subscriptions. Subscription TV ratings are for national STV in both the Metropolitan and Regional areas, while FTA reports cover the Syndey, Melbourne, Brisbane, Adelaide, and Perth. The result is the latest tv ratings for top ratings for Australian television.