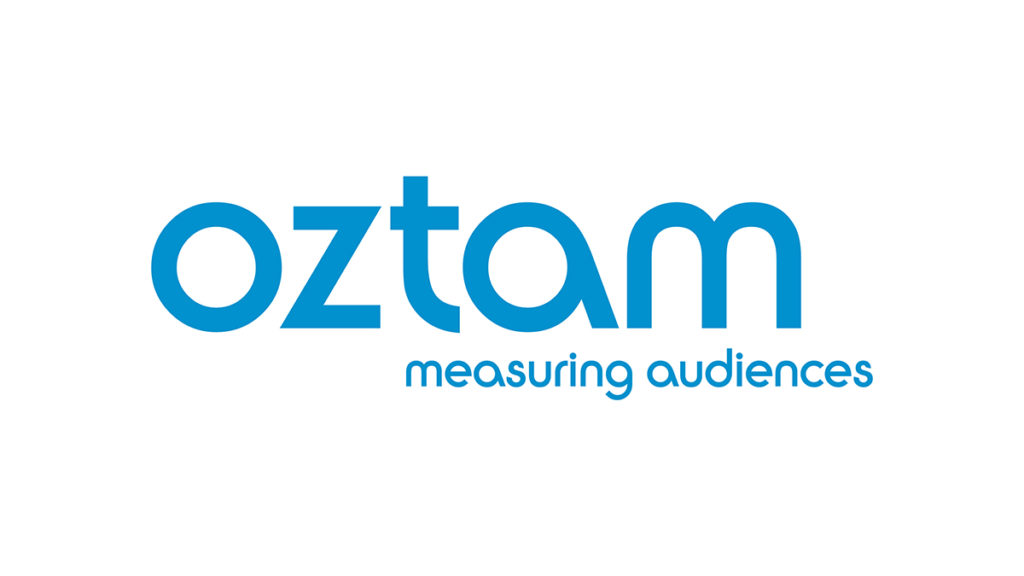 Last night's tv ratings data and audience measurement for free to air and subscription TV channels for Monday 6 September 2021 using Oztam data.
Top 20 TV ratings for Free To Air programs
Monday brings The Voice to number one with 1,261,000 viewers. This brings down Seven News to number two. Nine News takes on number four, followed by its 6.30 program. Australian Story, with 794,000 viewers is number seven. The Block makes it to the top ten and lands on number nine. Last on the list is Home and Away.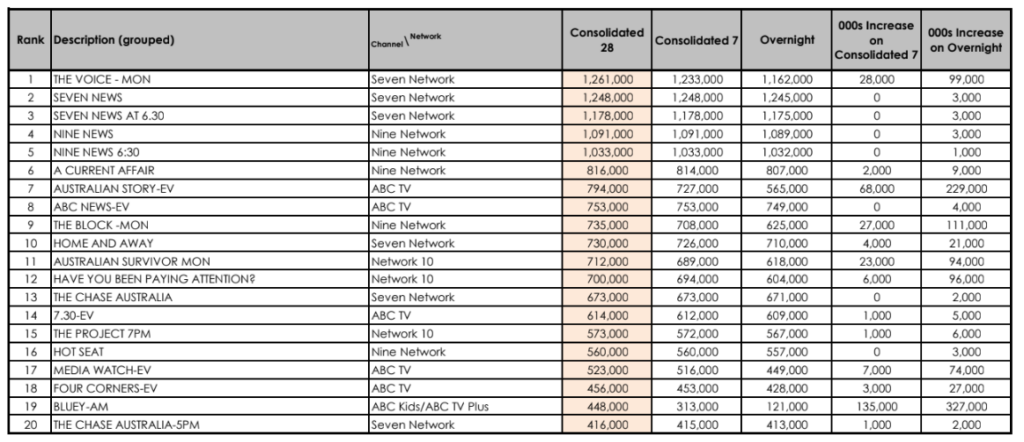 Top 20 TV ratings for Subscription TV programs
AFL West Coast v Melbourne takes on the number one spot for subscription TV. The White Lotus follows second and AFL 360 at third. Peppa Pig makes it again to the top ten and lands number four. Meanwhile, Credlin is kicked to number seven after being overtaken by Paul Murray Live on sixth. Alan Jones and The Bolt report fall further at the bottom at number nine and ten.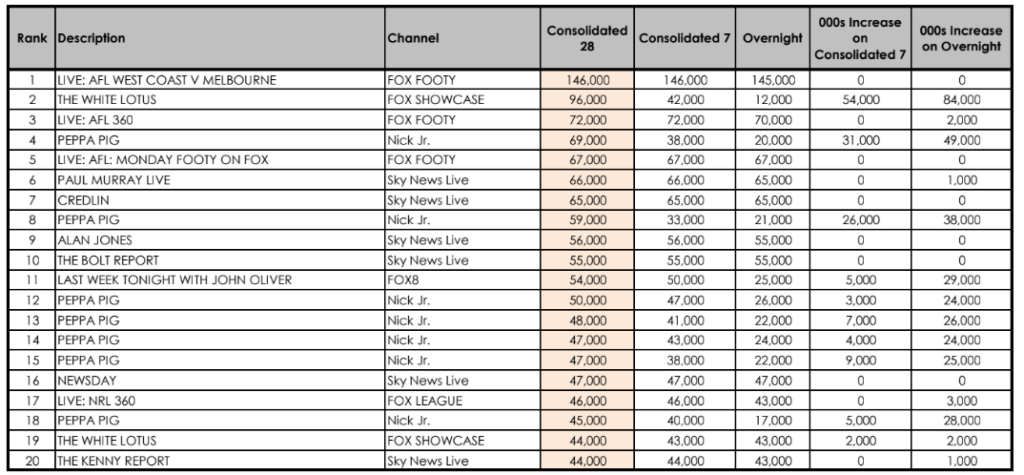 Where is this audience measurement ratings data obtained from?
This Oztam data obtains audience measurements across both free to air and pay-tv subscriptions. Subscription TV ratings are for national STV in both the Metropolitan and Regional areas, while FTA reports cover the Syndey, Melbourne, Brisbane, Adelaide, and Perth. The result is the latest tv ratings for top ratings for Australian television.