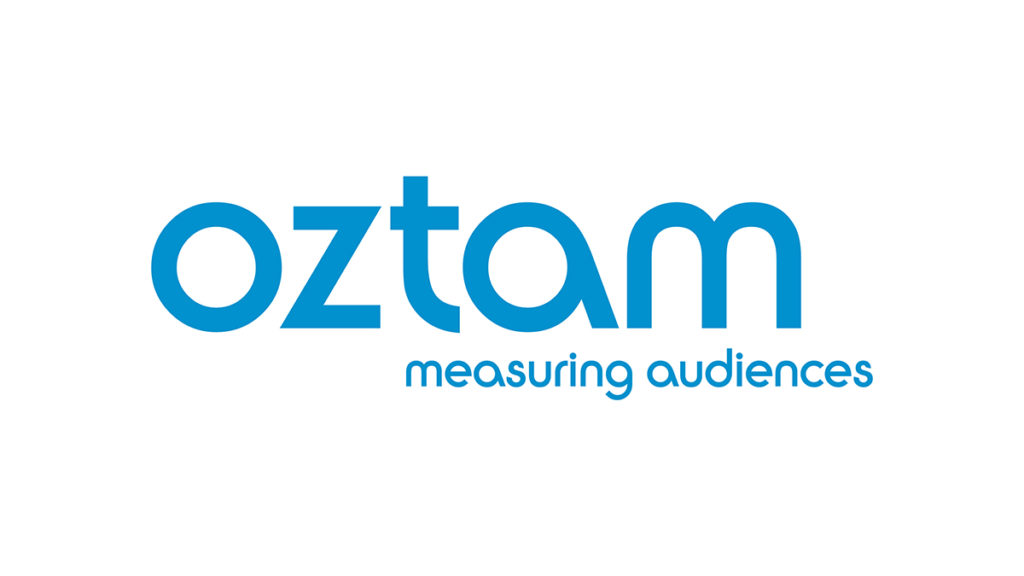 Last night's tv ratings data and audience measurement for free to air and subscription TV channels for Sunday 5 September 2021 using Oztam data.
Top 20 TV ratings for Free To Air programs
Seven News' Sunday program is number one on the free-to-air channels with 1,522,000 viewers. The launch of The Voice follows closely at number two, with 1,439,000 viewers. Tokyo 2020 Olympic Games' Countdown to Closing takes on number three, while the closing ceremony takes on number four. Nine News Sunday is number five with 1,085,000 viewers. ABC News also makes it to number eight with 702,000 viewers and at number nine is Australian Survivor with 699,000 viewers.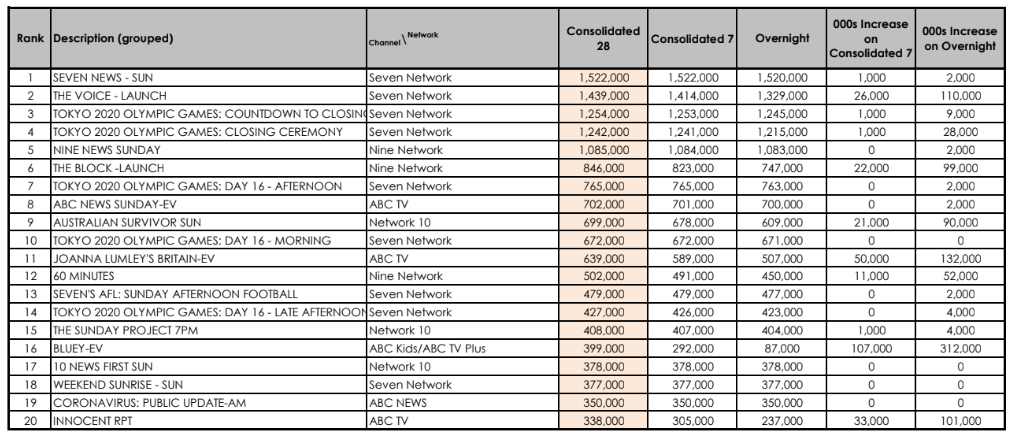 Top 20 TV ratings for Subscription TV programs
NRL: Titans v Cowboys takes on number one for subscription TV with 193,000 viewers. AFL Hawthorn v Collingwood follows at number two with 170,000 viewers. Outsiders makes it to number eight and number ten, bringing 91,000 and 85,000 viewers respectively.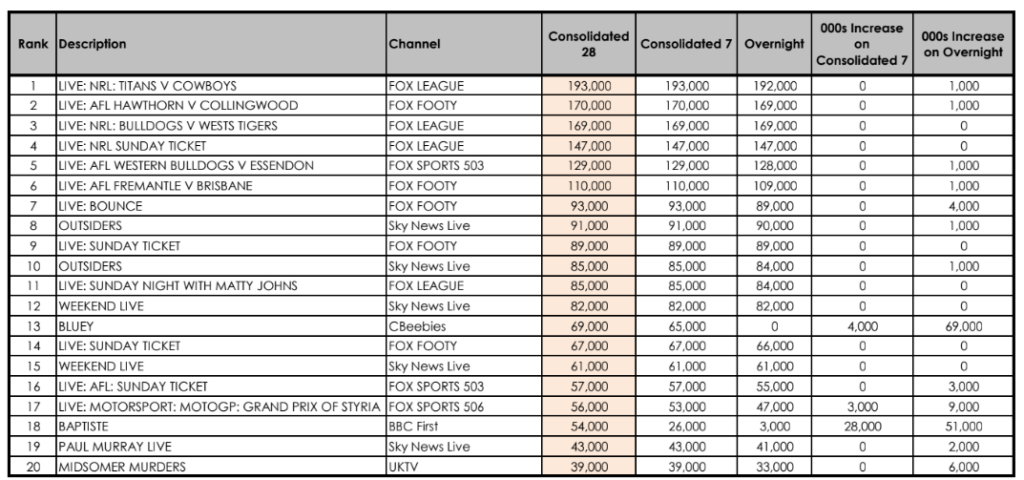 Where is this audience measurement ratings data obtained from?
This Oztam data obtains audience measurements across both free to air and pay-tv subscriptions. Subscription TV ratings are for national STV in both the Metropolitan and Regional areas, while FTA reports cover the Syndey, Melbourne, Brisbane, Adelaide, and Perth. The result is the latest tv ratings for top ratings for Australian television.