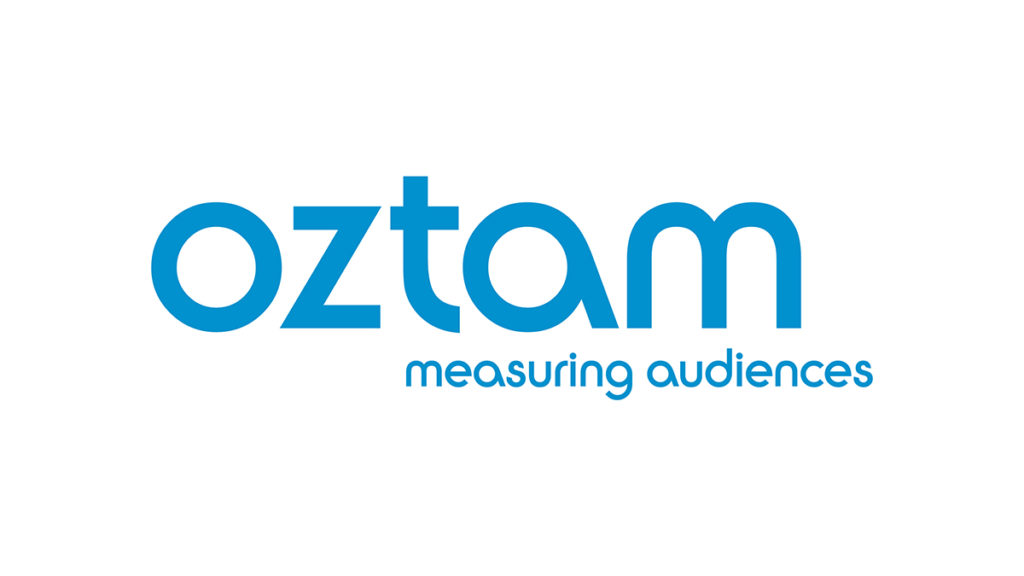 Last night's tv ratings data and audience measurement for free to air and subscription TV channels for Thursday 2 September 2021 using Oztam data.
Top 20 TV ratings for Free To Air programs
Day 13 of the Tokyo 2020 Olympic Games continues taking over the free-to-air channels with 1,425,000 viewers. Seven News still makes it again at number two with 1,328,000 viewers. Nine News, yesterday's number five, rises to number four with 1,097,000 viewers. The Chase Australia remains in the top ten and is at number eight with 827,000 viewers. Five, six, nine and ten are all dominated by evening, late afternoon, afternoon and late-night showings of the Tokyo 2020 Olympic Games.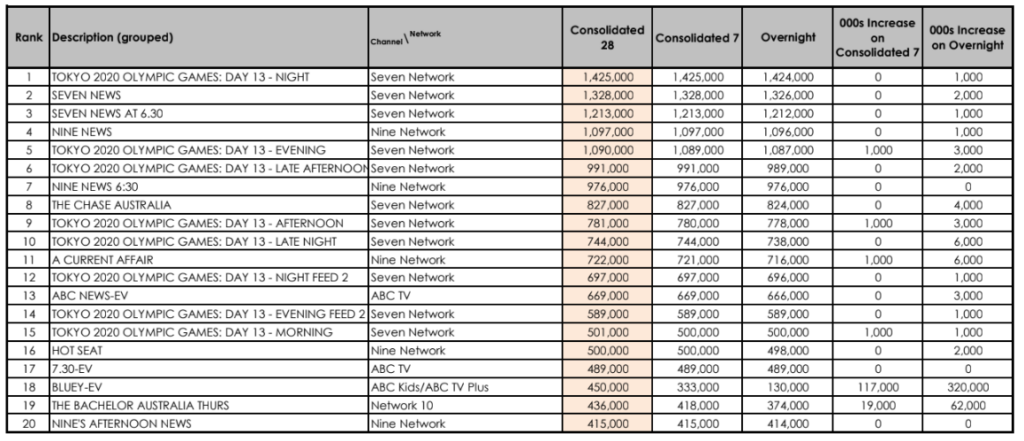 Top 20 TV ratings for Subscription TV programs
NRL: Knights v Broncos has 139,000 viewers tuning in, bringing it to number one. Credlin, yesterday's number one, falls to number two with 83,000 viewers. The Great Pottery Throw Down appears again and lands number six with 56,000 viewers. Peppa Pig also reappears in the top ten and is number seven thanks to 41,000 viewers. Real Housewives of Beverly Hills makes it to number nine with 40,000 viewers. Last on top ten is NRL Pre Game Thursday with 39,000 viewers.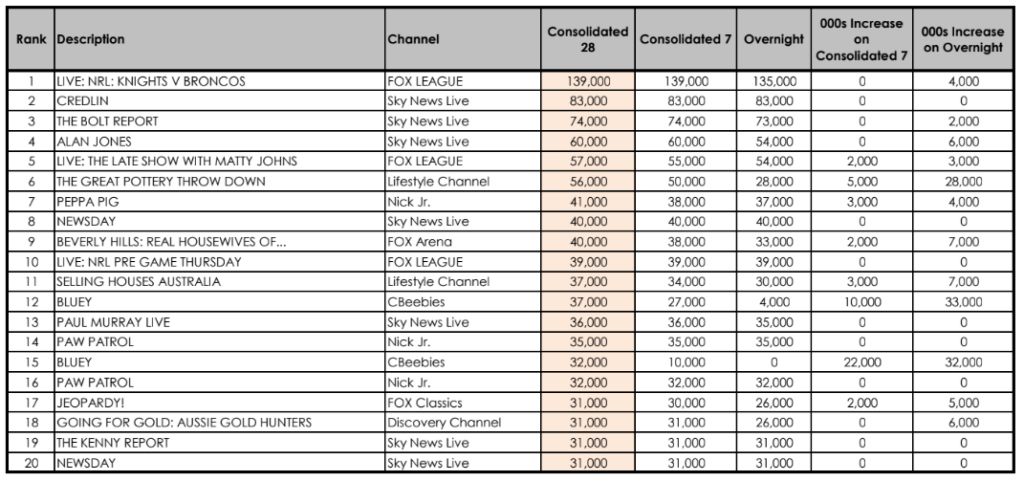 Where is this audience measurement ratings data obtained from?
This Oztam data obtains audience measurements across both free to air and pay-tv subscriptions. Subscription TV ratings are for national STV in both the Metropolitan and Regional areas, while FTA reports cover the Syndey, Melbourne, Brisbane, Adelaide, and Perth. The result is the latest tv ratings for top ratings for Australian television.