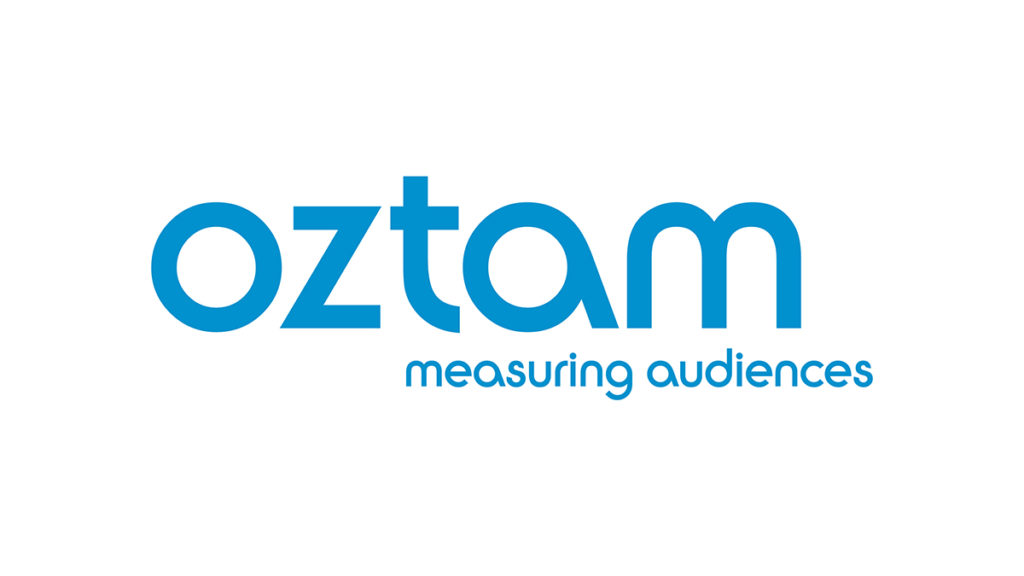 Last night's tv ratings data and audience measurement for free to air and subscription TV channels for Monday 2 August 2021 using Oztam data.
Top 20 TV ratings for Free To Air programs
The free-to-air program's top four is again dominated by the usuals, Seven News, Seven News at 6.30, Nine News and Nine News at 6.30. Meanwhile, Australian Ninja Warrior makes it to sixth with 797,000 viewers. Farmer Wants a Wife falls to number seven after being top three on its launch the previous day, with 783,000 viewers. ABC News also falls from sixth to eighth on the list with its 771,000 viewers. ABC TV's 7.30 program lands number ten with 717,000 viewers.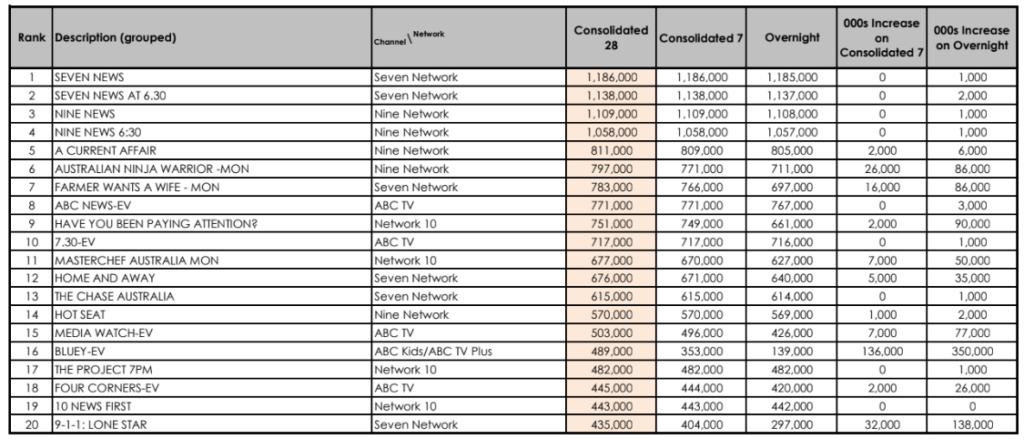 Top 20 TV ratings for Subscription TV programs
Sky News Live's Credlin rises to number one on Monday, with 78,000 fans tuning in. Paul Murray Live, another one from Sky News Live, follows second, also with 78,000 fans. Our favourite blue pup Bluey makes it again to number five with 64,000 kids and parents tuning in. PML Later closes the list at number ten, with 52,000 fans.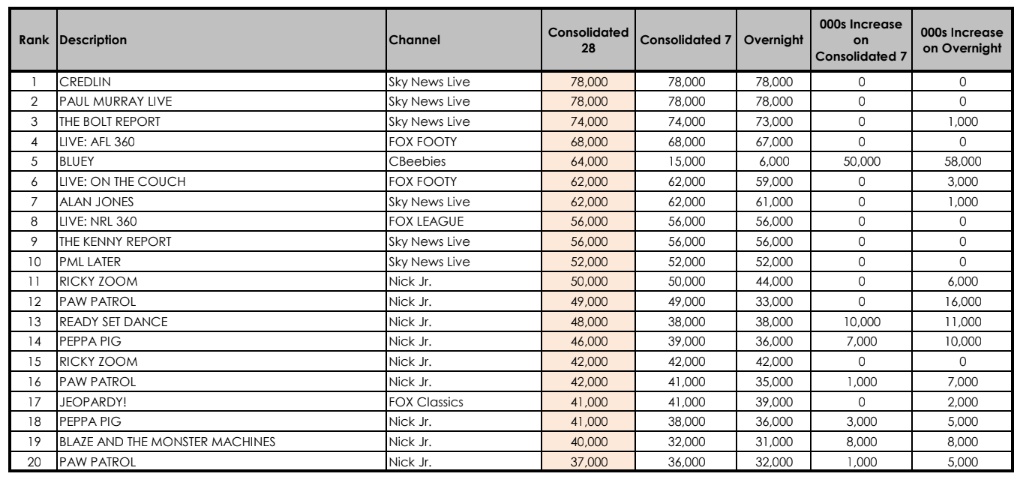 Where is this audience measurement ratings data obtained from?
This Oztam data obtains audience measurements across both free to air and pay tv subscriptions. This is across both metro and regional areas including capital cities Sydney, Brisbane, Melbourne, Perth, Adelaide, Canberra, Darwin and Hobart. The result is latest tv ratings for top ratings for Australian television.