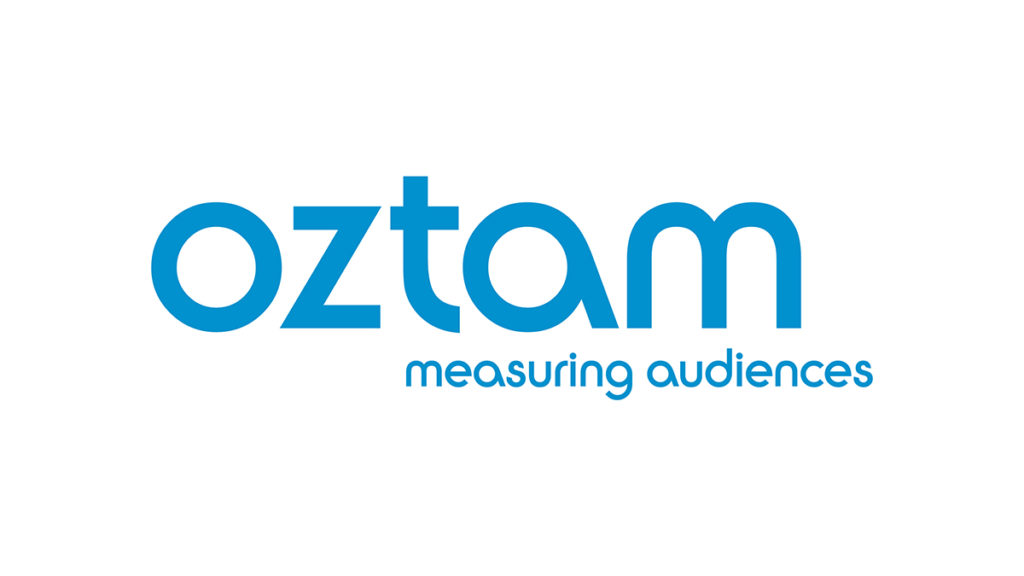 Last night's tv ratings data and audience measurement for free to air and subscription TV channels for Thursday 29 July 2021 using Oztam data.
Top 20 TV ratings for Free To Air programs
Thursday saw free to air channels being dominated by Nine News with 1,150,000 viewers, which kicked Seven News to number two at 1,134,000 viewers. ABC News remains at fifth with 768,000 viewers. Masterchef moves up from Wednesday's eighth spot to seventh at 654,000 viewers. The Chase makes it to number nine with 591,000 viewers and Hot Seat, previously at twelfth, rises to number ten with 590,000 viewers.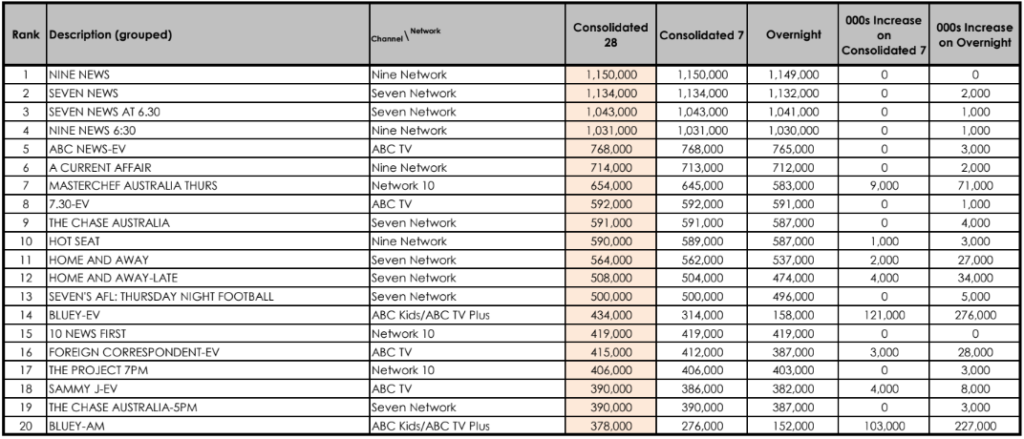 Top 20 TV ratings for Subscription TV programs
Four Fox live shows once again take over the top four spots for subscription channels. Fox League's NRL: Roosters v Storms has 221,000 fans tuning it, bring it to number one. AFL: Gold Coast v Richmond follows at number two with 155,000 fans. Credlin, which was previously at number four, falls to fifth with 75,000 fans. Aussie Gold Hunters makes it to number six with 74,000 viewers. Bluey remains on the list with 66,000 kids and parents tuning in. Alan Jones closes the top ten with 56,000 fans.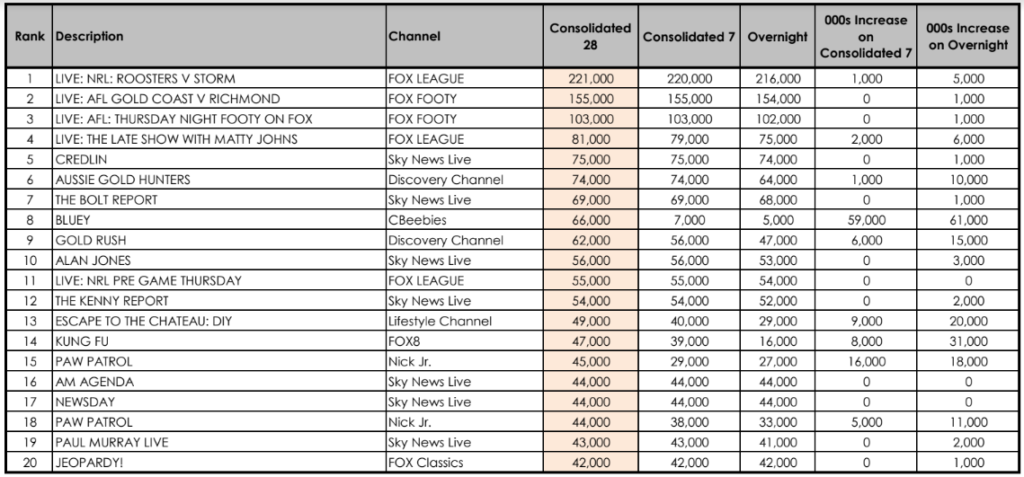 Where is this audience measurement ratings data obtained from?
This Oztam data obtains audience measurements across both free to air and pay tv subscriptions. This is across both metro and regional areas including capital cities Sydney, Brisbane, Melbourne, Perth, Adelaide, Canberra, Darwin and Hobart. The result is latest tv ratings for top ratings for Australian television.