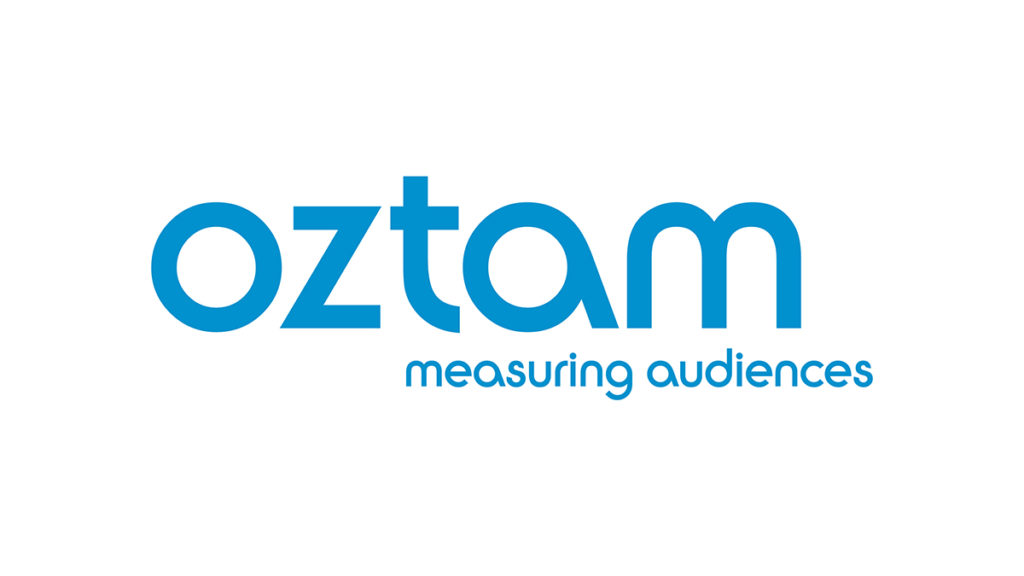 Last night's tv ratings data and audience measurement for free to air and subscription TV channels for Tuesday 13 July 2021 using Oztam data.
Top 20 TV ratings for Free To Air programs
Seven Network continues to dominate the top 2 of the list, with the Seven News at number one and the 6.30 program at number two. Nine Network follows at third and fourth, as usual, with the Nine News and 6.30 program respectively. Celebrity Apprentice earns the fifth spot as many viewers tuned in to know the winner. Reality TV show Big Brother landed on the eighth spot and Celebrity Apprentice The Finale also landed on the tenth.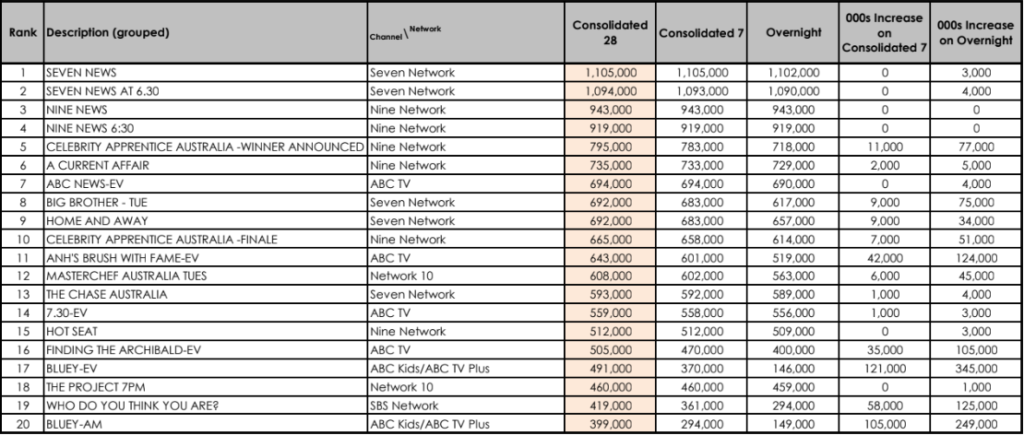 Top 20 TV ratings for Subscription TV programs
Sky News Live's The Bolt Report is number one on Tuesday, with 90,000 fans. Peppa Pig makes it to second, with 76,000 viewers. It also takes fifth, seventh, and ninth on the list. Fox Footy's AFL 360 makes it to number ten, with 61,000 fans.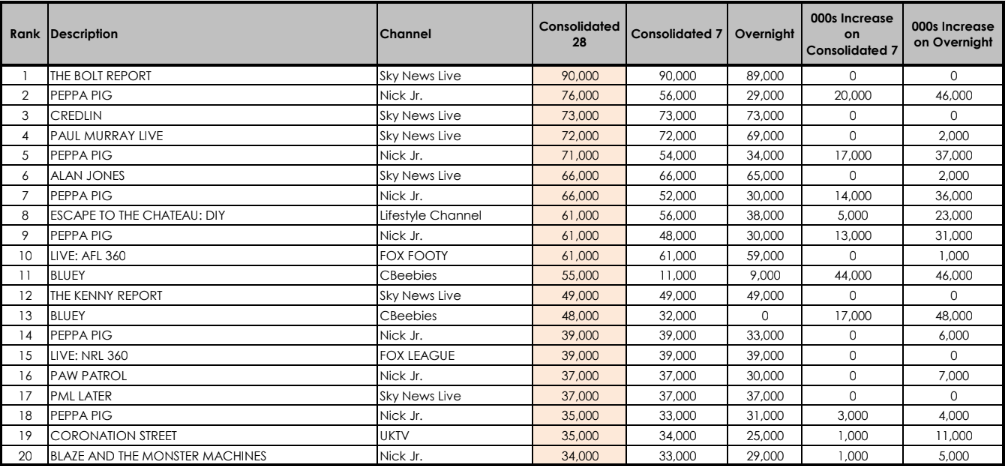 Where is this audience measurement ratings data obtained from?
This Oztam data obtains audience measurements across both free to air and pay tv subscriptions. This is across both metro and regional areas including capital cities Sydney, Brisbane, Melbourne, Perth, Adelaide, Canberra, Darwin and Hobart. The result is latest tv ratings for top ratings for Australian television.