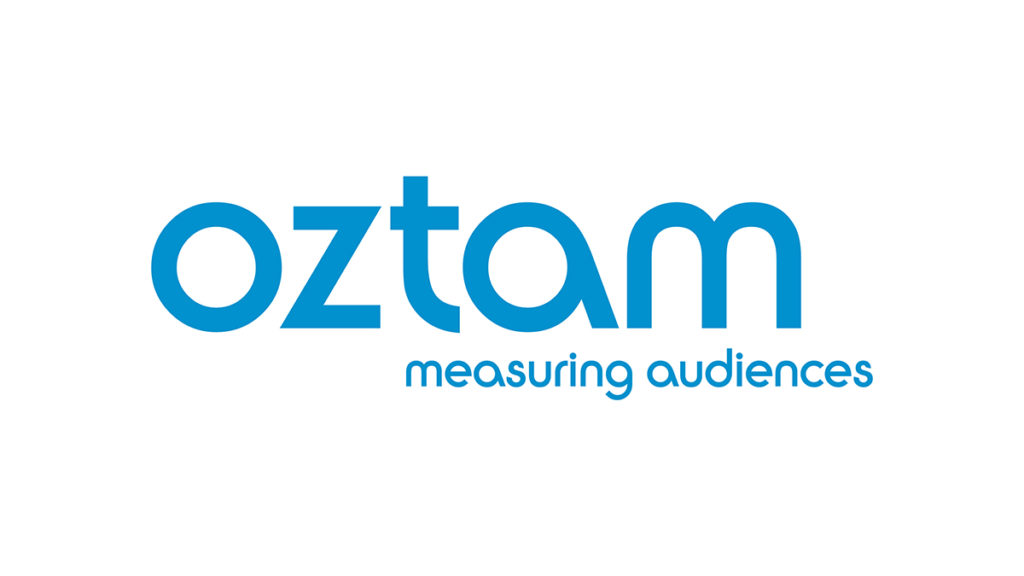 Last night's tv ratings data and audience measurement for free to air and subscription TV channels for Wednesday 7 July 2021 using Oztam data.
Top 20 TV ratings for Free To Air programs
Both Seven Network and Nine Network dominate the top of the list again for Wednesday, with Seven News coming in at first, and Nine News following behind. Their 6.30 programs also follow at 3rd and 4th. ABC TV's A Current Affair takes the sixth place and the sports competition Australian Ninja Warrior takes seventh place, with 691,000 viewers.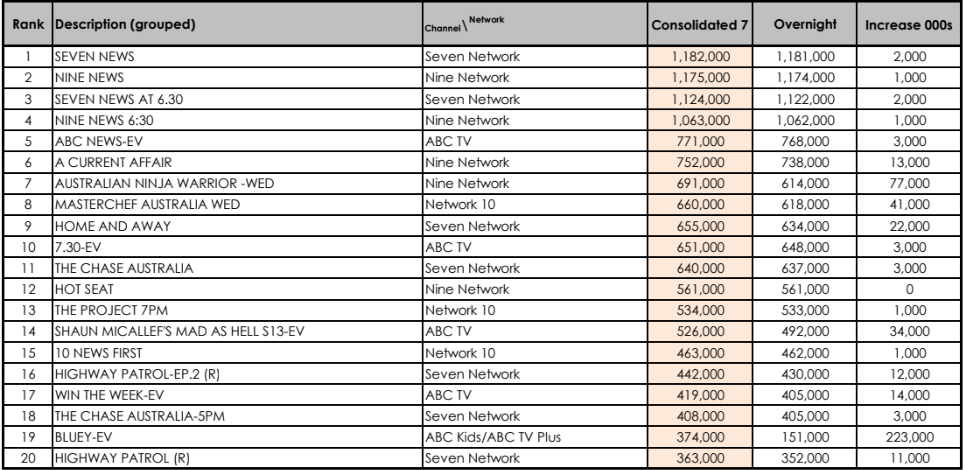 Top 20 TV ratings for Subscription TV programs
Mr Inbetween takes the spot at number one, with 94,000 fans. Bluey falls to number two at 86,000 fans. Child favourite cartoon from Nick Jr., Peppa Pig, takes three different spots — 4th, 7th and 10th.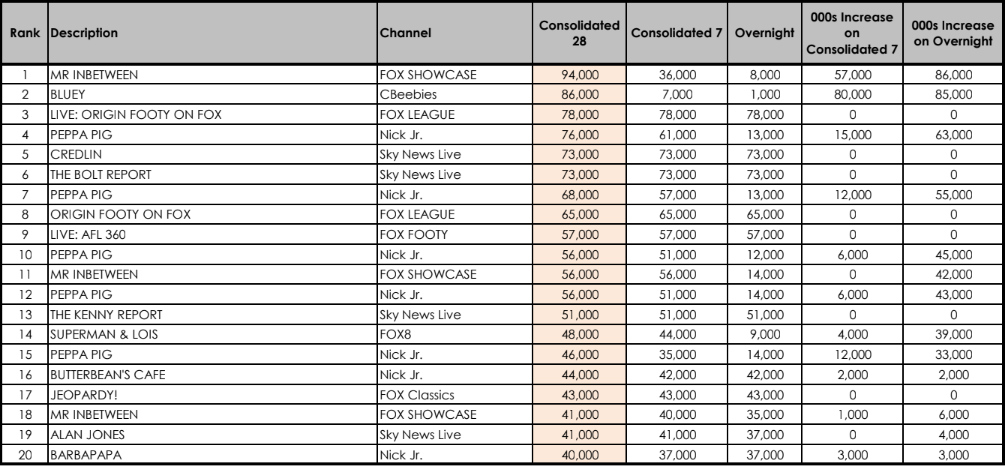 Where is this audience measurement ratings data obtained from?
This Oztam data obtains audience measurements across both free to air and pay tv subscriptions. This is across both metro and regional areas including capital cities Sydney, Brisbane, Melbourne, Perth, Adelaide, Canberra, Darwin and Hobart. The result is latest tv ratings for top ratings for Australian television.